I consider this image as a modern information warware propaganda. It still
must be taken seriously because you never know.
However "War on terror" is also a propaganda machine itself. This time
the rebellion side has taken a leap with modern computer graphics.
Now everyone with access to Internet and social media can come up
with all kinds of sick jokes. The maker of the original image might
be just anyone.
FBI, NYPD Investigate New Terror Threat Graphic Mentioning NYC
A computer graphic warning that al-Qaida will return soon to New York City has been posted on an internet site linked to the terror organization, and the NYPD and FBI say they are investigating.
"This image with a threatening logo text was perhaps made with Cinema 4D."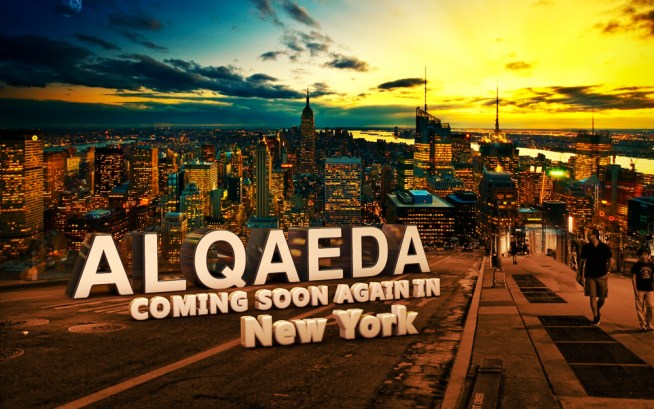 "Browne said the graphic appears to have been created with Cinema 4 software, which typically costs about $1,600."
There must be a mistype with software name because it should read Cinema 4D. There are many types of packages
with visualize version that costs about that much.